Concrete Rose by Angie Thomas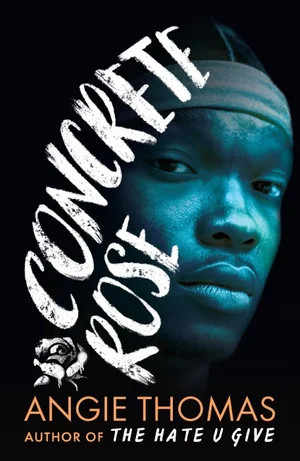 Stories about life as a member of a gang have been around for a long time – The Outsiders, even Romeo and Juliet. In some ways, this is just another one but in other ways it has its own place in the literature. Angie Thomas has set her story in the 90's, in a fictional poverty-stricken black neighbourhood in the United States, a sort of pre-quel to The Hate U Give. Drugs are rife, jobs poorly paid. Gangs and the associated violence are the narrative of the world in which the characters live. Rising above that world is almost impossible as the gangs' claims are generational and opportunities to avoid those claims are few. Maverick Carter is a young black man, still in high school, who is torn between the security of the gang life and taking the straight road. Shouldered with the sudden responsibility of a baby, he is forced to consider his future and how he is going to face things as father when the world seems to be against him.
While some of the events in this book are predictable, others take a different turn than expected. This book is about relationships, positive and negative; perceptions from differing points of view; poverty and deeply ingrained hopelessness; racism; and what it means to be an adult. Concrete Rose could be read as a complement to other books about the race divide or gang violence. It is a compelling read although at times, the vernacular does get in the way of the story.
Themes: Gang violence; Poverty; Relationships; Racism.
Gaye Howe