Concrete Rose by Angie Thomas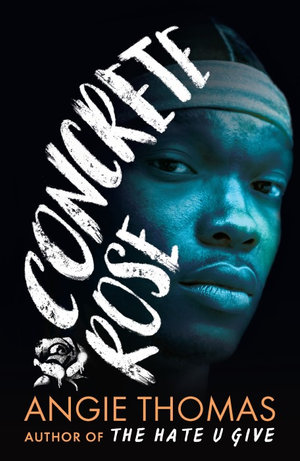 This is the story of Maverick Carter, the father of Starr, whose story we read in the award-winning novel The hate U give by Angie Thomas. Concrete rose is the prequel to that book, but easily stands alone as an extremely moving story of a young black teenager struggling to come to grips with the burden and joys of unexpected fatherhood.
The setting is one of gangland battles, drug dealing, and racial profiling by the police. With the odds already stacked against Mav ever breaking free of that culture, his problems are compounded by the demands of providing for a baby. How can he ever go straight, finish school, and live up to the responsibilities of a caring father, the challenge set for him by his cousin and close friend Dre?
Thomas writes in the spoken language of the black ghetto, not unfamiliar to most readers due to the plethora of American movies, and it soon becomes a natural flow that you can hear as you read. This is one of the strengths of Thomas's writing, as a former teen rapper.
Concrete rose is an incredibly compassionate story; the love that Mav feels for a baby so totally dependent on him, the overwhelming fatigue, and the brick wall obstacles he faces, help us to empathise with the life of a single young father, a rose struggling to grow up out of the concrete. Fortunately there is a community of caring people who help him.
Themes: Single parenthood, Black Lives Matter, Gangs, Toxic masculinity, Responsibility.
Helen Eddy