Circus of wonders by Elizabeth Macneal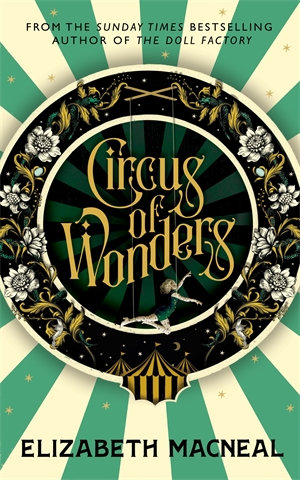 1865, southern England. Nell lives a quiet life, attempting to blend in despite having birthmarks that set her apart. Jasper Jupiter's Circus of Wonders comes to town, but Nell has no interest. The same cannot be said for everyone else, including her father, who sells her to Jasper. Betrayed and hurt, Nell cannot believe what has happened. But when Jasper tells her he can make her grand, she wonders if maybe she can be someone. Jasper's brother, Toby, is always by his side - through childhood, through the Crimean War (Jasper a soldier, Toby a photographer), and feels indebted to Jasper. But Nell has caught his eye, and things may be about to change.
Circus of Wonders is a different kind of historical fiction, where power is up for grabs, women are featured prominently and the circus is the centre of it all. Fans of the movie, The Greatest Showman, will enjoy this in depth exploration of the lives of the troupe who perform in the Circus of Wonders, with the story being shown from the points of view of Nell, Jasper and Toby. Macneal has created a realistic historical circus, complete with performing animals, spectacular acts and 'wonders of nature'. With flashbacks to the Crimean War, readers will be immersed in the past and 'present' of England in the 1800s and the Crimean war. Throughout the book, the underlying current of 'who owns/runs my life' is present for all the characters, something that many readers will find relatable.
Themes: Historical Fiction; Circus; Romance; Ownership; Power; Beauty Perception; War.
Melanie Phillips