Chasing the McCubbin by Sandi Scaunich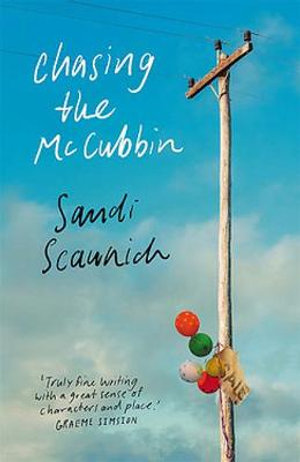 Set in 1991, this book introduces the reader to Ron - an aged widower and an inveterate collector, a garage sale aficionado and a hard-rubbish scrounger ready to make a dollar from what someone else has discarded. He is part of a community of bargain hunters all contesting to find the best items.  An accidental meeting at the CES connects him to a young man, Joseph, who becomes his muscle and support on his sorties into the world of the second-hand market. Joseph has had a very hard life, mired in domestic violence, and there is continuing distress as he and his mother try unsuccessfully to claw their way through life amidst the social and financial difficulties of the economic downturn of the 1990s.  The connection between Ron and Joseph is quiet, pain-filled and strangely sincere, while never going beyond an arm's length connection. Joseph becomes the best find – the book's 'McCubbin' despite his rough and lacklustre appearance - he has value if only you looked beyond the surface.
This adult story is heart-warming and yet sad, strangely compelling and poignant. The world of the Australian garage-sale scrounger is delightful and almost humorous, and a casual watcher of television's Bargain Hunt or American Pickers would recognise the desire to find the items of treasure amidst the trash. But the delight of this book is the subtle and under-stated way that the author describes her characters and deals with poverty, grief, mental illness, addiction and family violence. In the process she reveals the resilience and strength required to survive and shows that this is not always possible without help. This is an awesome story set in recent history that esteems a sub-culture and allows us to see into the lives of the 'hard-luck' poor with empathy.
Although essentially this is an adult book, the attention on Joseph as a post-high school teen could make this a valuable Senior English book to be read as a parallel text to Boy Swallows Universe.
Themes: Garage Sales, Collecting, Family dysfunction, Mental illness, Grief and loss.
Carolyn Hull