Cat spies mouse by Rina A Foti and Dave Atze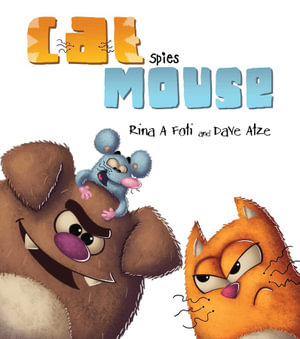 Cat Spies Mouse is a picture book for children written mostly in a simple conversation style. Cat wants to eat Mouse but of course Mouse has quite a lot to say about that. Mouse does not understand why Cat cannot be different to other cats and treat Mouse with respect and kindness. Cat is not listening to Mouse's reasoning at all but unfortunately for Cat, Dog appears and eats Cat without hesitation. However, Mouse appeals to Dog's kinder side and he burps up Cat.
The strong and bold graphic-style images by illustrator Dave Atze are surrounded by plenty of white space with each animal's dialogue written in a different colour. Teachers may find this a useful text when introducing dialogue to their students to use in their writing. This story does have an important underlying message of being kind and treating each other fairly.
Kathryn Beilby