Camp: A Click Graphic Novel by Kayla Miller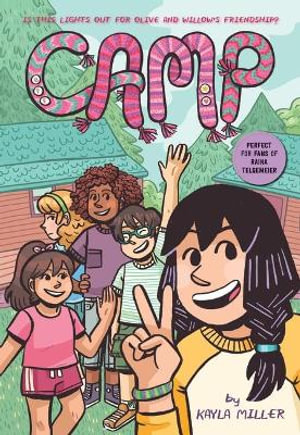 Fans of Rainer Telgemeier will devour this this new book in the Click series. Camp is an honest portrayal of a typical young friendship. The characters are artfully and honestly drawn as are their changing emotions, the highs and lows of their relationship and the intricate dynamics of being best friends but having such different personalities. Olive is outgoing, confident and sporty. She has no trouble making new friends at summer camp, but Willow is reserved and dependent on her friendship with Olive. She doesn't want to try new things or make new friends. Their journey throughout the two weeks of camp is a rollercoaster story, intricately told through both illustrations and dialogue. At times the drawings are doing most of the heavy lifting, showing the emotions of the two friends in a way that is extraordinarly evident. The story ends sweetly, with Willow managing to overcome her low self-esteem, try something new and make new friends. Both of the main characters are highly believable and relatable.
There is so much to love about this story, from the positive and encouraging support of the camp counsellors to the honest portrayal of human behaviour and the inner life of a young person in turmoil. These things are hard enough to put into words but Miller manages to nail it with just pictures and dialogue. Regardless of its American summer camp setting the themes here are just as relevant for an Australian audience. In addition, the characters depicted are physically and culturally diverse.
Themes: Summer camp, Friendship, Graphic novels.
Nicole Nelson