Blackout by Dhonielle Clayton et al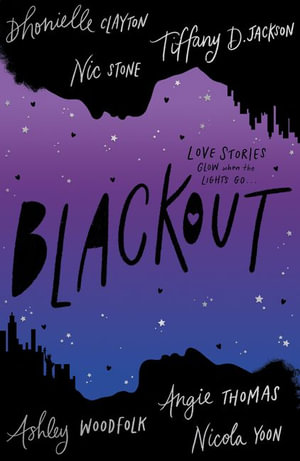 Five renown 'Black' YA authors have collaborated to put together this interlinked collection of short stories that take place during a massive power failure in New York City. When I came to the end of the first chapter 'The long walk, Act 1' I was so disappointed because I wanted to know more about the two young people, Tammi and Kareem, former girlfriend and boyfriend, crossing paths at a job orientation session. Flicking through the rest of the book, I realised that their story continued so I must confess, I cheated, I read the chapters out of order, jumping to the next section about their relationship. But I think that is a mistake. The book is cleverly constructed with interleaving stories that add to each other as you read along, all linked by a connection to an unmissable block party to be held by someone called Twig; they all want to get there.

They are all stories with interesting characters and situations, taking place over one eventful night, similar to the night of the New York City blackout of 1977, where different people around the city find themselves in an unpredictable situation. Dhonielle Clayton says the initial inspiration came from the question posed by her young niece after COVID marathon movie watching; asking why Black girls didn't get big love stories. Clayton brought together her friends, fellow Black authors, to workshop a book full of Black love stories.
The authors are Dhonielle Clayton, Tiffany D. Jackson, Angie Thomas, Nic Stone, and Ashley Woodfolk. For writers like Angie Thomas and Tiffany D Jackson, whose novels are particularly gritty insights into ghettos with black gangs, drugs, and corrupt police, it must have been a challenge to write a romantic love story. But that is exactly what the group has achieved with this book, a charming collection of stories about young love in all its variations: girl and boy, boy and boy, girl and girl, old exes and new friends. I particularly liked Thomas's story of a girl trying to negotiate her attraction to two different boys, and the advice of the observant school bus driver to 'choose yourself', there is no rush to be in a relationship.
This book is a refreshing addition to the YA romance genre, not only for its representation of diversity, but because they are all really lovely stories to read.
Themes: Love, Teenage relationships, LGBQTI+, Black Americans, Diversity.
Helen Eddy