Birds of Paradise by Oliver K. Langmead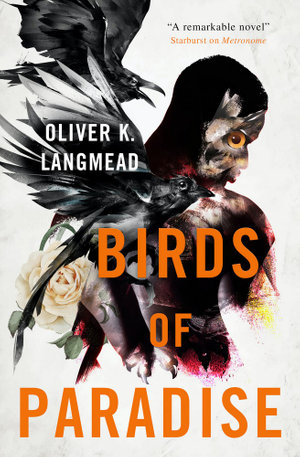 This story of Adam and Eve, an alternate version, imagines that they have not died but are eternal beings, living different identities, one life after another, through history. It is a quest story: Adam has a crown of thorns, scars of memories that he can't quite grasp, and at the same time he has been asked by his friend Rook to solve the mystery of a missing brother and missing money. Flickering memories of different lives come back to Adam, as he tries to remember what happened to Eve, and as he gradually discovers his quest is linked to recovering lost treasures from the Garden of Eden.
Adam's friends are creatures from Eden, animals that still live and shift form between animals and humans, and who help him in his quest. Along the way Adam treasures any seeds he might retain from fruit or plants, which might revive the garden he always loved. But there is no cherishing of his children, his descendants, who have destroyed the original beauty of the planet. No mercy is shown to those he confronts. And here a warning is timely, that there are some gory scenes.
Does that all sound bizarre? It is a thoroughly refreshing and original story combining myth and adventure, and it keeps the reader engaged until the end. It is unlike anything else I have read; original, unpredictable, and thought provoking. It would appeal to YA readers and adults alike. I think it would make a fabulous adventure film.
Themes: Adam and Eve, Garden of Eden, Quest, Conservation, Human impact on the planet.
Helen Eddy