As far as you'll take me by Phil Stamper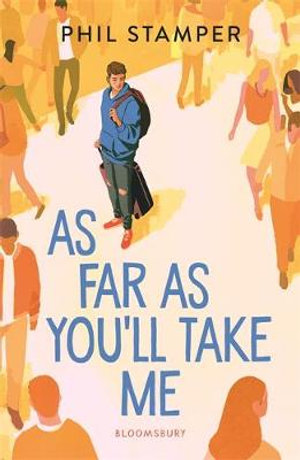 A fast moving story of coming out to difficult and traditional families/communities in the deep south of Kentucky. To Phil Stamper's credit, 17 yr old Marty defines himself predominantly as an Oboe virtuoso and someone affected by lifelong anxiety, rather than solely a frustrated young homosexual coming out in tandem with his English cousin - with very different repercussions.
Both musicians are ambitious and even though Marty's failed entrance audition to the Knightsbridge Academy of Music in London, caused by his anxiety and his parents' reaction to his coming out, he quickly escapes to London after he graduates, where he can be fully accepted. His Aunt and his cousin Shane's mother, welcome him with open arms under the pretext of attending a 3 month program at the Academy. But only Marty and his close circle of friends know his term in London is a ruse to emigrate for good, and secure a job as a musician.
Problems arise as he becomes attracted to the Academy bad boy, Pierce. Astutely, Pierce is not entirely self-interested but critical of the dependence Marty had developed for his former American bestie, Megan, who seems to continue to manipulate him from afar.
This is a very detailed memoir, alternating back to Marty's diary of the turbulent trip to London with his parents, a year prior. The narrator is mindful of his thoughts and triggers and we are privy to his decisions - mostly healthy but for a burgeoning eating disorder. First love is unpacked and not too graphically. Teens may be shepherded by Marty, who is managing his weaknesses and both aware and proactive about the balancing act between opportunity and vulnerability - always tricky in adolescence.
Navel gazing narrators are cathartic but Stamper touched on one or two expansive issues to make this funny antihero even more edifying. High praise comes from Caleb Roehrig…"A heartfelt and unvarnished portrait of the growth queer people experience when they finally set themselves free."
Topical, given a law to ban conversion therapy in Victoria has recently been proposed.
Themes: Bildungsroman, LGBTQ.
Deborah Robins