Amanda Commander: The purple invitation by Coral Vass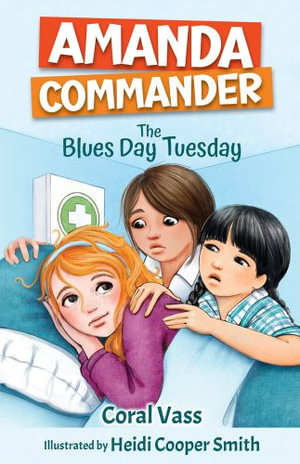 This is book one of a new junior fiction series by award winning Australian author Coral Vass. The first two books (The purple invitation and The pinky promise) are available now, with a third (The yellow dress) due out in September 2022.
Amanda Caomhanach's friends call her Amanda Commander - it's easier to say and, after all, she is the unofficial leader of their squad. When the squad realise that Amanda is the only girl in Year 3 who is not invited to Eve's upcoming birthday party, they set out to gain Amanda an invite.
They try everything to entice Eve to extend an invitation - Amanda listens to Eve talk, shares her lunch, offers compliments, lends her items, and lets her bulldoze a joint project.
In the end Amanda admits that "trying to make someone like you was ... actually exhausting!" and is ashamed to realise she has made poor choices by being focused on getting what she wanted rather than being sincere.
Readers in the target age range will empathise with the ups and downs throughout the story and will know how it feels when things go wrong and it can seem like the end of the world. In this story the themes of courage, friendship, kindness and communication all lead to a positive conclusion with lessons learnt by all involved.
At only 69 pages long this is a neat little book to explore the daily issues and choices faced by all young people in a way that is accessible to a variety of readers. The chapters are short, there are plenty of illustrations, and the presentation includes handwriting, checklists and text messages to maintain interest alongside traditional text.
Themes: Friendship, Communication, Kindness, Courage.
Kylie Grant