A weekend with Oscar by Robyn Bavati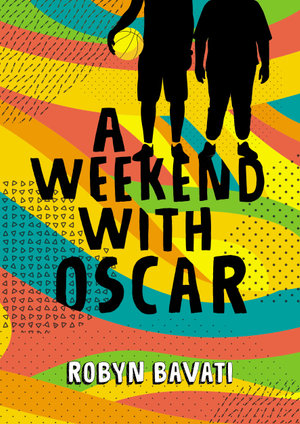 What a moving book! Bavati has succeeded in writing a warm, engrossing story about sixteen-year-old Jamie, who lives with his mother and younger brother Oscar, who has Down syndrome. He is still grieving the death of his father. When his mother wants to visit her sister in Perth, he is more than happy to look after Oscar while she is away but things become very difficult when she doesn't come back.
Jamie is such an engaging young man. He is so caring of his brother Oscar and the reader really feels for him as he makes the difficult decision to keep on looking after Oscar by himself, not wanting him to go into care. Oscar lives by his routines and Jamie knows that he would not be able to cope very well in a new situation. His growing romance with Zara is also portrayed well. Zara is a young woman who understands Jamie's need to care for Oscar, as her sister Hayley has autism.
The reader is taken into the world of Jamie and Oscar, both trying to live without their mother. Problems of how to pay for food, organise a birthday party and get Oscar to school and sport without adults knowing that his mother is not there challenge Jamie. And the reader is left asking, did he make the right decision by not telling adults what has happened? Should a 16 year old take a younger sibling to another city to search for their mother?
This would make an ideal class novel or literature circle book as it raises issues of accountability and dealing with grief. Readers too, will grow in empathy and understanding of children living with a sibling with a disability. The author gives an introduction to this highly recommended story here.
Themes: Down Syndrome, Dating, Grief.
Pat Pledger