A perfect pig by Katrin Dreiling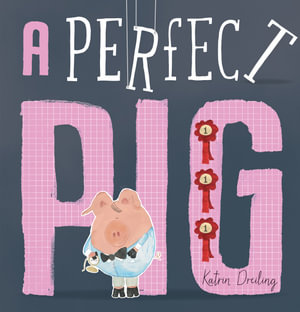 A Perfect Pig is a perfectly entertaining book to read and share with younger children. Anton loves everything to be perfect - from his perfectly parted hair to his perfect party planning. Off he sets to purchase items for a perfectly organised birthday party for his best friend Lola who loves surprises. Along the way things do not go perfectly with rain, mud, queues and sold out birthday cakes. Children will love the fact that what could go wrong does and will be listening intently to what happens next. So many things do happen to Anton and the perfect party does not go according to plan. But Lola loves the surprise and Anton adapts very well to his not so perfect day. The illustrations are bright and colourful and very expressive. The highlighted words and bold text create scenes of impending imperfection and disaster.
This is a book that children will love to read over and over again.
Themes: Pigs, Perfection, Friendship, Celebrations, Surprises, Adaptability, Plans.
Kathryn Beilby