A different sort of normal by Abigail Balfe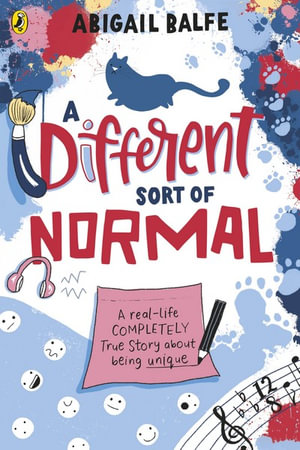 This is the book for those who feel 'out-of-place' and who have been excluded or unheard. Abigail Balfe was diagnosed with Autism as an adult, and this book is her reflections and wisdom about being neuro diverse as well as her insights into her own childhood and teen years. She also identifies the difficulties of not being accepted or understood, and her own responses to the sometimes confusing world of 'normality'. She also desires that autistic readers would feel comfortable with their identity however it is expressed, and that differences in the world would be accepted. For non-autistic readers her book is revealing of the struggles that young neuro-atypical children and young adults experience. Her discussion of gender and sexual diversity runs parallel to her autism insights.
Presented in a light style with her own amusing cartoon-esque style illustrations scattered throughout the text, this has a very youthful presentation. The book begins with a 5 page, poetic dedication for all those who feel different, and yet Balfe encourages them to celebrate their uniqueness. In her meandering style, explained as being an expression of her autism, she moves through her life and the manifestations of autism that she recognised in hindsight. She also explains the variations in autistic behaviours and the positives of being neuro-diverse. This is a book for 9- 12-year-old readers, but also for those who are curious about Autism.
Themes: Autism, Neurodiversity, LGBTIQ+.
Carolyn Hull