Review: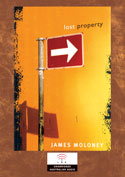 Louis Braille Audio
14+ James Moloney explores the rites of passage from adolescence into young adulthood in this story. 17 year old Josh Tambling appears to have everything: he is popular, smart and plays in a grunge band. When Josh takes a holiday job in the Lost Property Office at Sydney's Central Station, he realises that he has lost some important things in his life. His brother Michael refuses to let anyone know where he is living, and Josh is no longer certain of his religious faith.
Stephen Phillips' clear strong voice brings this engrossing story to life. His narration keeps the listener engaged and unwilling to stop listening to the story.
This is an excellent reading of an outstanding novel.
© Pledger Consulting, 2007